What a healer needs to know before accepting a person as his patient
You, a practicing energy healer, have surely come across some patients that manifest no improvement no matter how much effort and positive intentions you put into working with them.
Yes, it's true – the efficiency of working with some people is almost zero and this can be quite frustrating for a conscientious healer.
Moreover, the interaction with such people is a drain on your energy and may reduce your confidence in your healing abilities.
The problem with such people lies at the Soul level. To get this information about the Soul, we need to access the Akashic Records.
There are types of Souls who do not need healing help at all – even if they try to convince you otherwise.
When they visit a healer, they come with a subconscious purpose to consume some energy; they know that healers are compassionate folks who radiate spiritual energy in abundance.
There is also a type of people who create chaos in all areas of life.
Do we have to heal or "save" such people? Fortunately, no, we respect their choice.
You as a healer need to understand with whom you are dealing.
Fortunately, some Souls will gratefully accept your healing help and will actively work on improving themselves and solving their problems.
Working with the last category of people always brings positive results because the Divine healing energy that is flowing through you, a healer, is falling on the fertile ground.
In this masterclass, you will learn how to check the Soul Profile of a prospective patient.
What you will learn:
Types of souls.
Type of people who do not need healing help.
Type of people who will not be receptive to healing help.
Type of people that you can heal effectively.
How to connect to the Akashic Records.
A step-by-step approach to check the Soul Profile.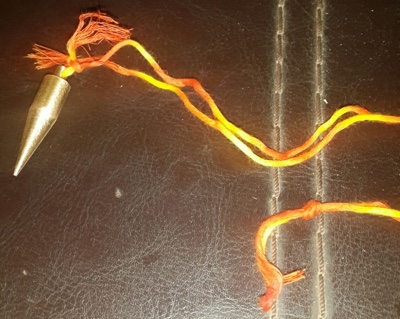 We will use pendulums for this work. Please bring your pendulum.
This masterclass will give you the advantage of acquiring absolute clarity about a prospective client so that you can make a choice whether to work with them or not.
It is much more satisfying to provide healing services only to people who will benefit from your healing work.
What do you get when you attend this masterclass:
A method of accessing the Akashic Records.
A protocol to determine the Soul Profile.
Handout materials.
Each participant will receive the Akashic Record attunement BEFORE the masterclass.
Workshop Information
Trainer: Yulia Pal.
Eligibility: practicing energy healers.
Handout materials: will be provided.
Your investment: as announced.
Duration: 4 hours.
Minimum participants: 6.
The center will also provide refreshments during a tea break, and drinking water.
Certification: On successful completion, you will receive a certificate of participation issued by Karuna Wellness – Centre for Self Development.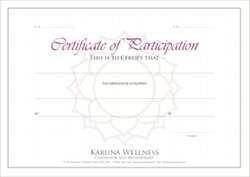 General information about Karuna Wellness workshops
http://karunawellness.in/general-information-about-our-healing-workshops-2/
How to make an advance payment
Have a query?
Contact us at shkolaprana@gmail.com.