This masterclass is based on Yulia Pal's more than 20 years of experience in the field of psychic development, bio-energy healing, and spiritual healing.
It is intended for energy healers who want to further develop their energy-sensing skills.
The Objective
Further increase your sensitivity to subtle energies.
Learn different techniques for scanning the human energy field.
Learn how to scan a relationship.
Develop your psychic gifts.
Practice psychic photo reading.
Program
Practice scanning / sensing the subtle energies of:
Plants
The human energy field
Objects
Different techniques for scanning the chakras.
Fun exercises for psychic skills development.
Scanning and psychic reading for objects.
Psychic photo reading
Relationship scanning and the Color Test
Workshop Information
Trainer: Yulia Pal.
Workshop materials: not included. Bring a notebook to make your notes.
Eligibility: energy healers.
Your investment: as announced.
Duration: 1 day, 10:00 am to 5:00 pm.
Minimum participants: 6.
The center will also provide vegetarian lunch, light refreshments for a tea break, and drinking water.
Certification: You will receive a certificate of participation issued by Karuna Wellness – Centre for Self Development.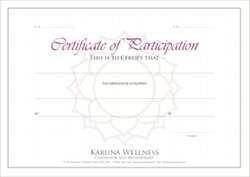 General information about Karuna Wellness workshops
http://karunawellness.in/general-information-about-our-healing-workshops-2/
How to make an advance payment
Have a query?
Contact us at shkolaprana@gmail.com.