Pranatherapy Level 3
Psychic Skills Development through Healing – Level 3
Energy Healing Help in Psychological Conditions
The approaches to Entity Removal
Pranatherapy Level 3 is energy healing applied to complement the medical treatment of psychological disorders. You will learn the basics of working with Energy Cords, Emotional Energies, Non-material Parasites, and Other Psychic Phenomena.
Pranatherapy Level 3 is very effective in psychosomatic and neurotic disorders such as:
Tension, stress, irritability
Grief, sadness
Non-clinical depression
Emotional traumas
Fears and worries
Unwholesome habits
Trainer – Yulia Pal.
The students will receive the attunement for Pranatherapy Level 3. 
Program
The "right" patients. (Patients who will surely benefit from energy healing and patients who are not responsive.)
Healing Energies we use in PT3.
Various methods of energy diagnostics
What affects/contaminates our subtle bodies?
Proper utilization of negativities
The psychological functions of the major chakras
How to cleanse the chakra
The Golden Web. The protective membrane of the chakra
How to repair the protective membranes
Protective shields
Pranatherapy protocol for clearing and harmonizing the aura
Energy cords: classification, scanning, and removal techniques
Levels of attachment, scanning, and interpreting.
Dowsing protocol and tables for negative cords and attachments (optional)
Relationships scanning and healing
Energy help in depression, fears, and emotional traumas
Negative psychological shields. How to dissolve them
Recommendations for the healer: cleansing and protection
Simplified classification of non-material parazites
Larvae, dark entities, human spirits
3 techniques for entity removal
The drawing technique for healing.
Psychic protection by the drawing technique.
(Optional) Soul Fragmentation healing work
(Optional) Determining the Soul Profile (of the patient). Why it is important.
This workshop is recommended as a master class for the practitioners of various systems of energy healing.
Workshop materials: you will receive a 70-page Psychic Healing Level 3 Workbook.
Price: Rs. 12,000.
Review: 50% of the listed price.
Duration: 2 days, 9:30 to 5:30.
Minimum participants: 4.
The center will also provide lunch, tea with refreshments, and drinking water.
General Information about our Healing Workshops.
Certification
On successful completion, you will receive a certificate of participation issued by Karuna Wellness – Centre for Self Development.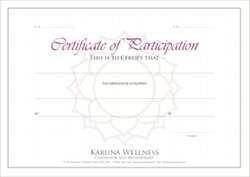 Do you have a query?
Contact us at shkolaprana@gmail.com.