Pranatherapy Level 2
Psychic Skills Development through Healing – Level 2 and
Color Energy Healing, Advance Techniques of Mental Healing, and Spiritual Healing
Facilitator – Yulia Pal.
This workshop is based on Yulia's more than 20 years of bio-energy and spiritual healing experience.
In this workshop, you will learn and practice healing techniques that will help you greatly improve your healing skills. You will be able to heal faster and more effectively.
You will learn how to heal with color pranas.
We will continue to work on sensing energies and on developing your psychic skills. You will be amazed at your psychic abilities!
We will practice the Universal Aura Balancing Technique which is a standard protocol for most of the conditions.
We will do some Sanctuary work, and you will travel to the Ultra-Height to meet your spiritual guides.
The students will receive the attunement for Pranatherapy Level 2. 
Program
Day 1
Introduction to the Energy Mind.
Universal healing color energies.
Properties of healing color energies.
Projection of color pranas.
Sensing color pranas (exercises).
Meditation to sensitize yourself to colors.
Applications of color pranas.
The Energy Facial – procedure and practice.
Advanced energy scanning techniques.
Chakras of the internal organs.
Advanced healing techniques.
Relationship scanning. Relationship healing.
Psychic photo reading – practice.
Healing practice.
Day 2
Meeting your Spirit Guides (through the Ultra-Height Meditation).
The Rays of the Spiritual Healing Energy and their properties.
Projecting Divine Healing Energies (practice).
Spiritual Healing practice.
Pendulum work.
The short technique for entity removal/entity clearing.
The Universal Aura Balancing Technique.
Introduction to the Inner Sanctuary.
Psychic diagnosis in the Sanctuary.
Healing installations in the Sanctuary.
Group Healing with Divine Healing Energy
Additional techniques, if time permits:
Express energy diagnosis and healing in public places (how to heal without attracting attention).
Recommended as a master class for practitioners of various types of energy healing.
---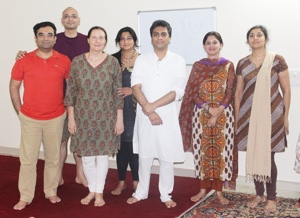 Workshop materials: you will receive a 30+-page Pranatherapy – Level 2 Workbook.
Price: Rs. 12,000.

Review: 50% of the listed price.
Duration: 2 days, 9:30 am to 5:30 pm.
Minimum participants: 4.
The center will provide a vegetarian lunch, tea with refreshments, and drinking water.
Certification
On successful completion, you will receive a certificate of participation issued by Karuna Wellness – Centre for Self Development.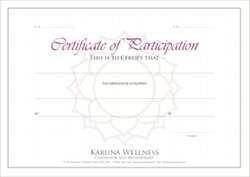 Do you have a query?
Contact us at shkolaprana@gmail.com.
---